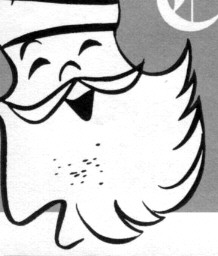 Christmas
Shadow Picture Cutouts

Photo #2
An unusual outdoor display for the holiday season can be made with figures cut out from 1/4 inch waterproof plywood
stuck in the ground with a spotlight in back. The light casts a shadow of the cutout figure onto the door as illustrated in photo above.
Draw the design by means of the squares method onto some butcher paper and then trace it on the waterproof plywood. Because of the small arcs it is best to cut out the design on the scroll saw using a No. 96 blade with the machine running about 1275 rpm. The stake portion can be cut with the figure or separately. If metal stakes are used, they can be screw fastened to the plywood figure.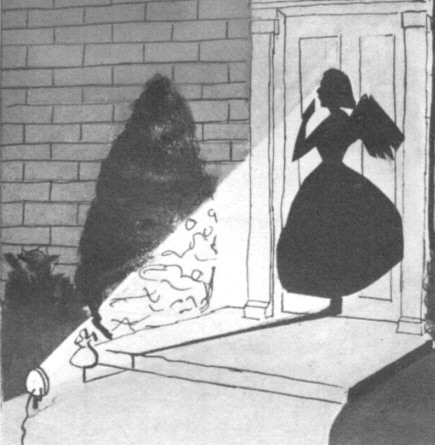 Sand off all burrs. Apply several coats of wood preservative "Woodlife'"obtainable at local hardware and paint stores. When preservative is thoroughly dry, apply a coat of black flat enamel.